Do you want to make your own stuff and put it into InfraSpace? This category is all about making and playing mods.
This post here is a collection of tutorials to get you started modding InfraSpace yourself.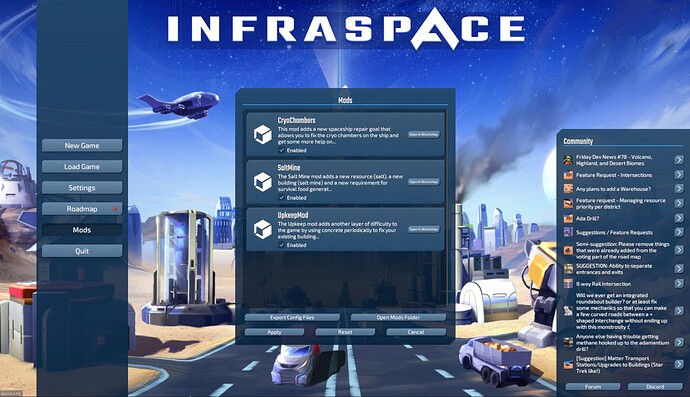 Contents
Getting Started
Script Mods
If you have any questions about modding or want your own tutorial added on to this list, just post a topic in the "Mods" section of the forum.