Hello everyone,
the time has almost come: Next Friday we're going to release the traffic lights udpate with configurable traffic lights, traffic signs, UI scaling, grids, and more. This week, I'd like to introduce you to a gameplay change:
Arenas used to "produce" culture and then deliver that to the habitats like any resource. From now on, arenas, parks and schools will have an area of effect to satisfy habitats needs for culture, relaxation, and education: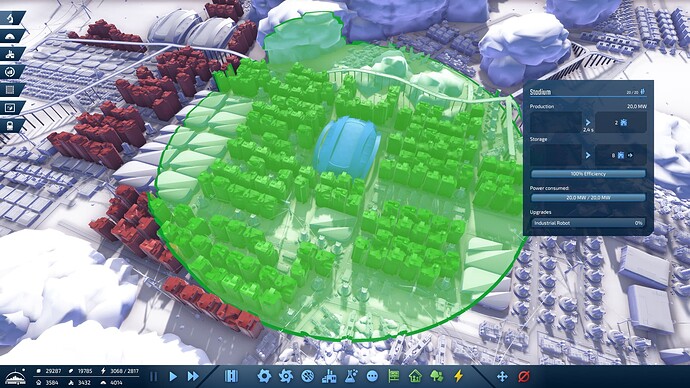 Our character side project has been progressing nicely. Let me introduce you to our female colonists: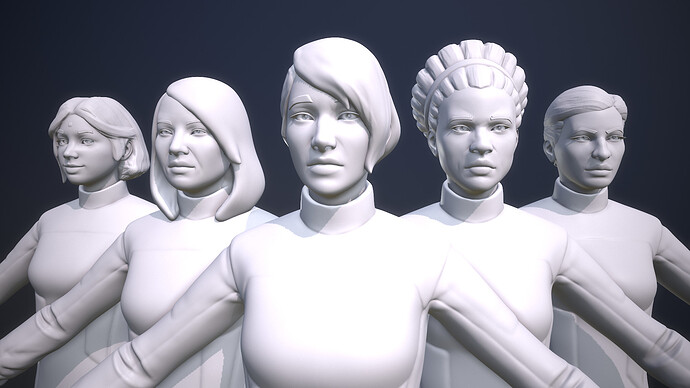 For now, the colonists will just inhabit the habitants and give the game some detail. In the future, there might be more human-centric plans that are not on the roadmap - just a little extra from us

And finally, thanks everyone for all the comments on grids! I think I should ask more questions in Friday Dev News because the participation has been great.
We decided to go with a global grid for now because it's easier and most people want that. But, there is a twist: You can not only toggle the grid, you can also rotate it by 45 degrees if you want! That can make building more interesting cities a little bit easier:

(You can still build with grids turned off, which is how the infrastructure on the screenshots above were made.)
If all goes according to plan, we'll be able to release the traffic lights update next Friday and until then - happy playing!