All the concrete factories you see here have a full outgoing storage, except the ones that have smoking chimneys. I have the same problem with my steel mills that are off-screen to the left.
I also have a material storehouse to the north of here. The factories with the smoke do send their trucks there, but like 90% of them are just sitting there with full outgoing storages. As you can see, I have a bit of a concrete shortage, so I'd really like all my factories to transport the concrete to the storehouse and keep making new ones.
I have districts set up but they are exporting concrete to the district with the storehouse and their own district.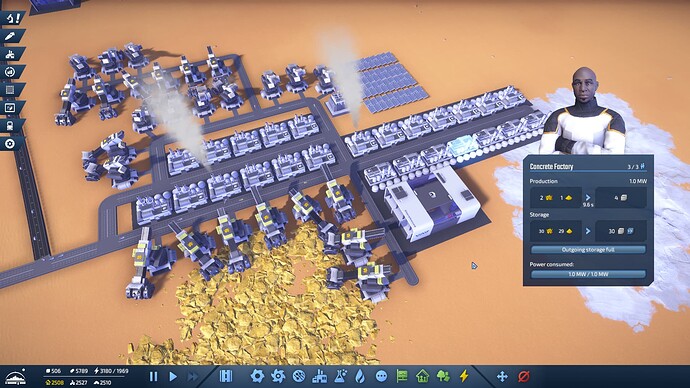 Edit: link to bigger picture.