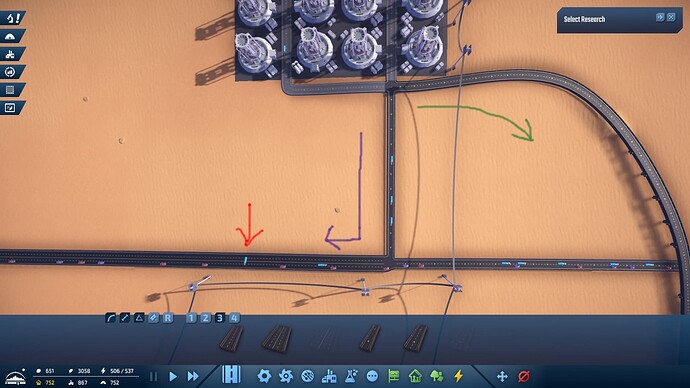 See the spot marked in red!
I have those O2 buildings feeding a large block of habitats to the right (the way marked by the green arrow), and I also wanted they to provide carbon to my research and steel facilities to the left (the purple arrow).
However, those clever O2 lorry drivers have found a shortcut, and instead of going the right way, are now doing those crazy maneuvers in the middle of the highway!!!