There is one issue that makes using mentioned buildings problematic.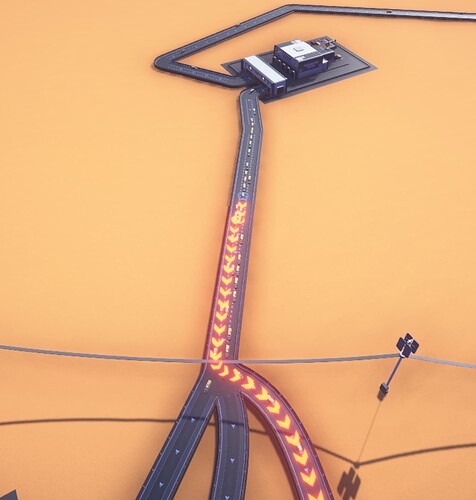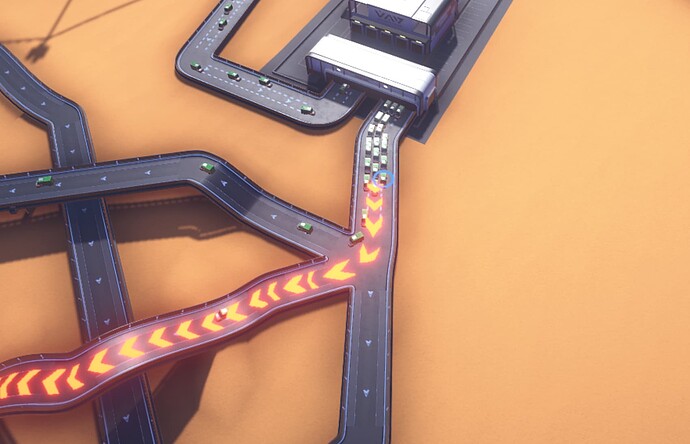 As you can see on these screenshots, there is 3 line road coming from distribution center.
The road splits into 3 separate one line roads each leading truck to their destination.
The issue is that trucks don't align themselves to the line of their first turn upon leaving the building.
First screenshot show a truck that is on a middle line and will be going left road but, for some reason, want to change lines TWICE, like WTF???
Second screenshot shows a truck that is on a left line and will be going middle road creating traffic jam on a middle line.
This becomes huge issue when dealing with large amount of resources, making it impossible to plan smooth ride of every truck.
The issue is especially pronounced for train stations that unload mixed resources
My suggestion is trucks should appear on a line of their first turn.
For the truck from the first screenshot it will be left line as the truck will go left road.
For the truck from the second screenshot it will be middle line as the truck will go middle road.
Without the fix traffic jams are unavoidable…