Hi there,
My terraforming progress total is stuck on 99%. (see pic below) I've checked every area on the map and it all looks totally green and covered by each type of terraforming building. I'm not sure if this is caused by the bug with the soil fertilization or perhaps its caused by occasional power dips.
Does anyone else have the same problem?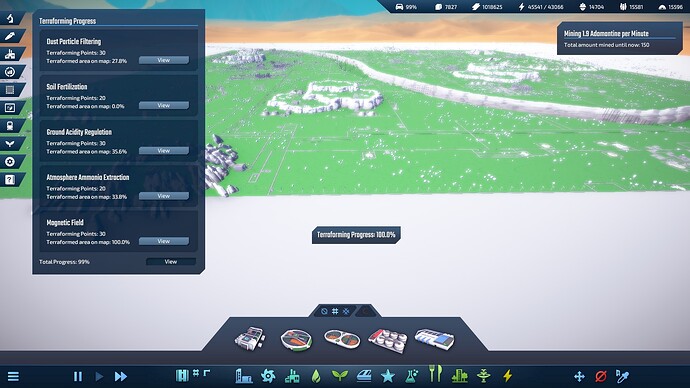 Its getting really frustrating now.