So, I made a spreadsheet (excel) with all the building info for all the buildings, because I couldn't find it anywhere.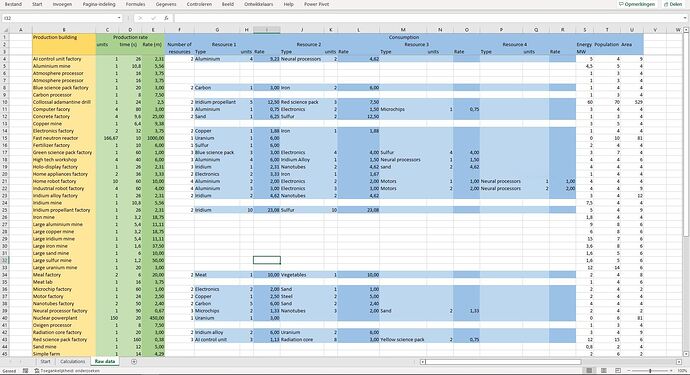 I've added some functionality too. I had time to spare and I'm kind of an excel nerd. I also like colors.
So, you can enter your required resource type, say Adamantine, and the required amount per minute, and the sheet will poop out how many of each required building you need, of the entire production chain. It also tells you how much energy and people are required.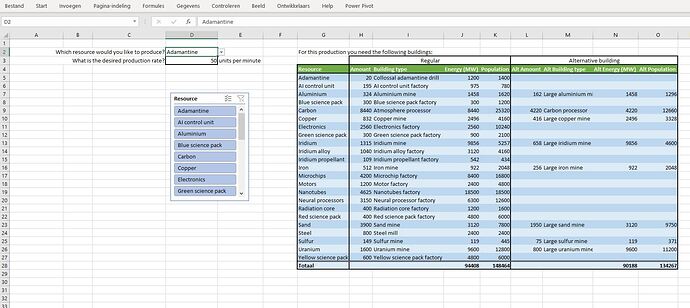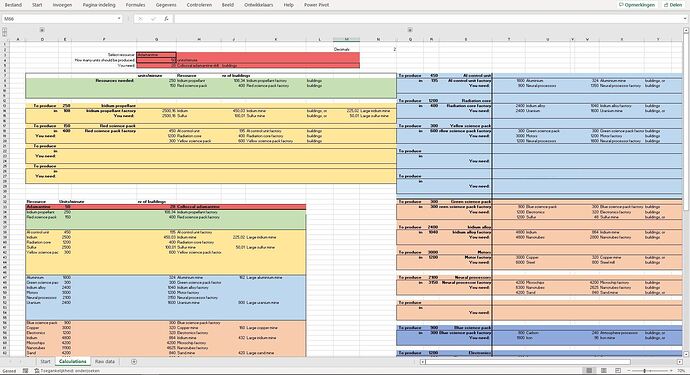 If anyone is interrested, drop me a message and I will email it to you.
The formulas are in Dutch, but I think excel translates them.