I admit to really liking InfraSpace even as it is in development! A feature that I enjoy more than I perhaps am willing to admit is the visual of the path to the destination for a vehicle. It has also helped me iron out a couple of traffic jams.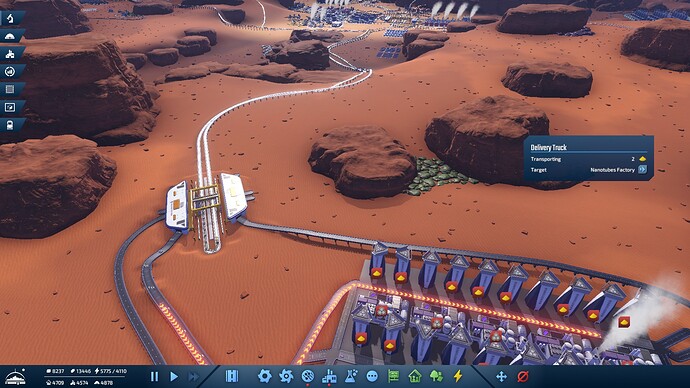 There are some additions to this feature that would be cool to see.
Show the path from the origin of the vehicle as well, in a different color.

Apply this feature to multiple vehicles at a time. Perhaps have it where I can draw a box and then a window pops up with the materials carried by all the vehicles in the selection box and there is a visual of paths for the origins and destinations for all of the vehicles.