The game has issues with managing the load on cpu cores.
On an empty map, all the cpu cores are loaded with 13% load. Here is a screen shot of the task manager.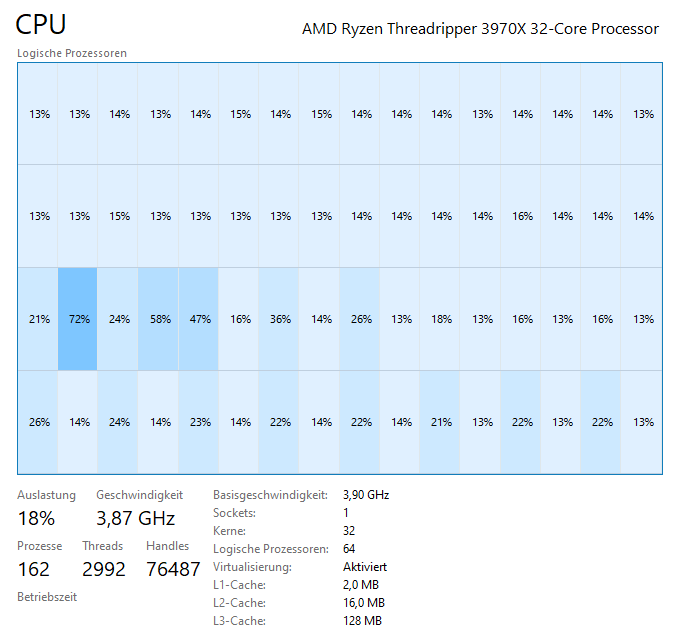 On a map with 16k population, it looks like this. An incredible high cpu usage.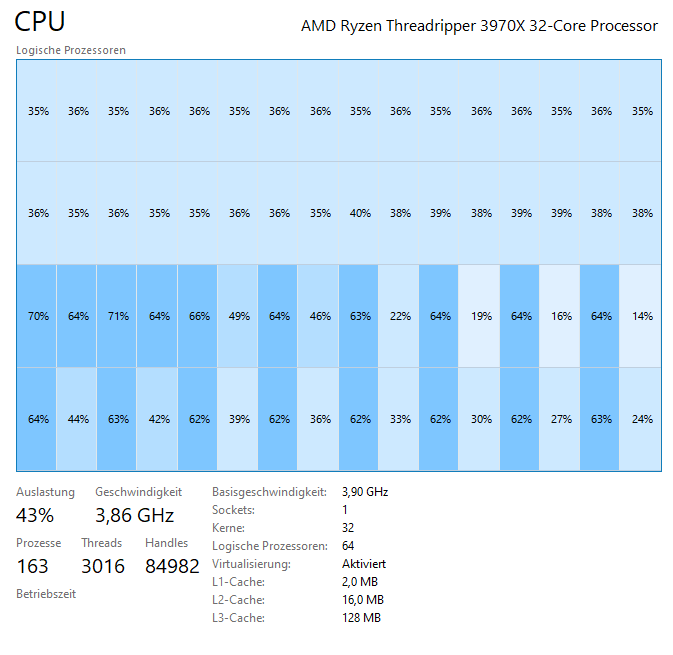 If i use the task manager and assign the game to 8 cores only, the performance is the same but the load on the cpu is much lower.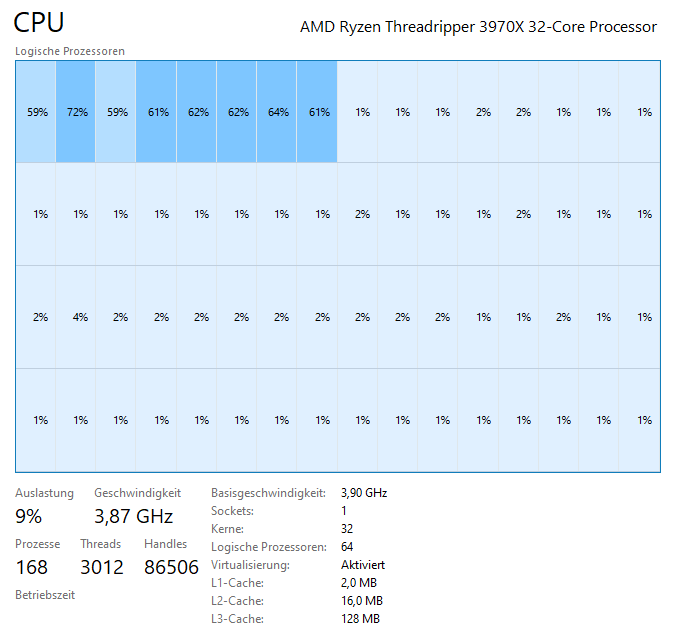 I dont know what the game is doing…
I hope this get fixed somehow so the game uses the cores more effective.
I am using the latest version of Windows 10.