The image below is from a world I made for testing. The green and red stations on the right send materials to the magenta station near the middle, where the materials are supposed to be transferred to another train line so they can go to the blue station on the left.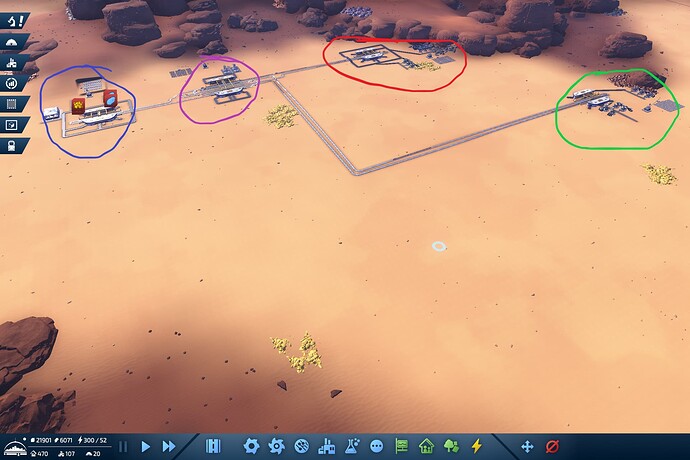 I was testing this because there are various places in my main world where I'm considering using this basic idea.
Is there a way that I can have the materials actually switch lines at the magenta station, or would I need to get rid of it and connect the red and green stations directly to the blue station?