Hello everyone,
this week, we have 3 progress updates to share with you:
Grass Handling on new Terrain
Our new terrain is going to feature lots of grass and small stones for variety. This also means we need to remove them if you place down buildings and roads.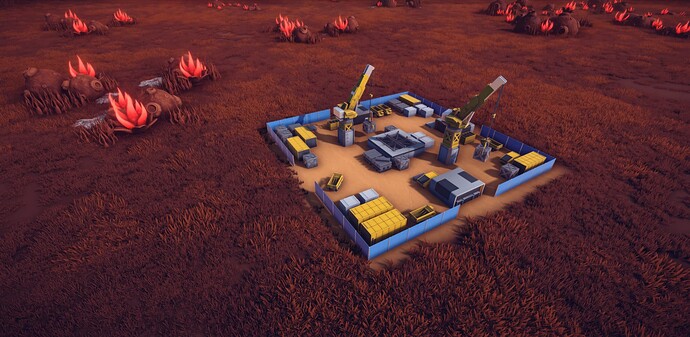 Gondola Construction Progress
The new cargo gondolas enable you to reach stuff through difficult terrain. Their build system is a little different than all the other buildings, because you always have 2 stations that are connected with each other and can only be placed at certain angles to each other.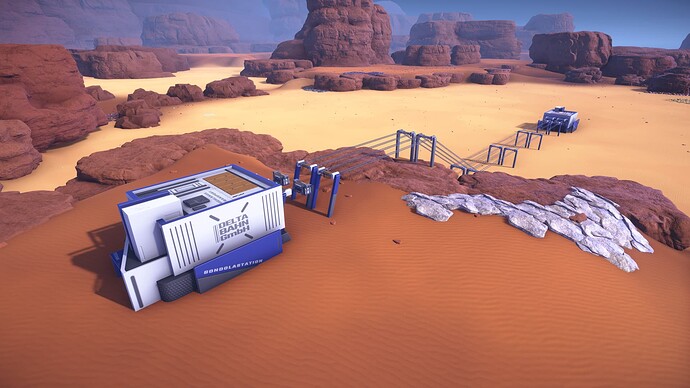 (screenshot is still using the old terrain here)
Building variety
While the programmers are busy completing the update, Lasse has taken to improving the building variety and has finished all the habitat 5 buildings. Check out the new look: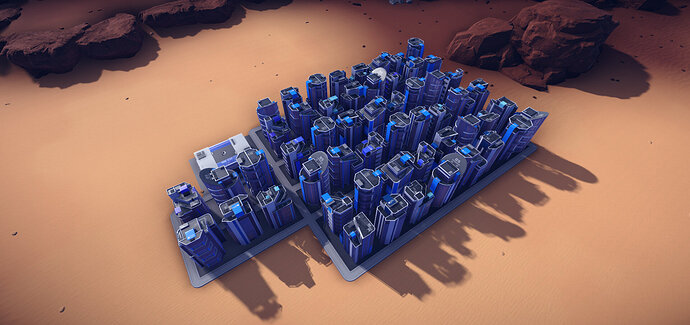 Since the environment update has already been delayed quite a bit, I don't want to commit to a specific release date. (for sure before Christmas though!). But we are working on it and you can count on our posts each Friday to let you know how it's going.
Happy playing!