Hello everyone
I know some of you are eagerly awaiting the next big update, but we have to get through some non-game work first. Specifically…
Hiring Progress
Last week we posted our new job positions and have received a bunch of applications. Thanks!
I've done 9 interviews this week already with a couple more scheduled for next week.
Part of the reason this has kept me busy is that we're also gearing up or studio to facilitate fully remote work, which means documenting a lot of the inner workings here at Dionic and tidying up our large task database (to which the community has contributed to no small part

).
Meet Antares
While Dávid is busy implementing the pipe system and making the pipes visible and buildable through the terrain surface, Andreas has finished the model for the large passenger ship Antares.
It's fitted for deep space travel and it's what brought you to this planet in the first place. You might be able to check it out in-game with the next major update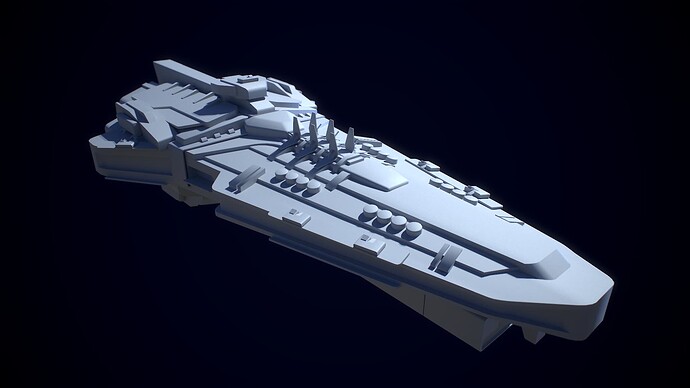 (Disclaimer: Texture coming soon!)
As always, happy playing!