Hello everyone!
One week has passed since the Improvement Update got released!
Overall I think it was well received. In the first couple of days there were still some bugs to iron out, but after 3 quick patch updates in the first 2 days these seem to be ironed out. If you still have issues, let us know.
What's next?
We're preparing InfraSpace for leaving Early Access, but before that happens we decided to take some extra time for an additional improvement update, which will focus on 4 things:
Balancing
UI Overhaul
World Update
More Bugfixes
That's right, we're trying to give you a better game world! The new map in the Environment Update in December was not super well received, so we're giving it another go. I can't promise that it will satisfy everyones dreams and wishes, but we'll give our best.
The Balancing change might sound like a small thing, but it's actually pretty big! I'll give more information in the coming weeks, but you can expect multiple new production chains

As for the UI Overhaul, we already have some concept ideas, let us know what you think: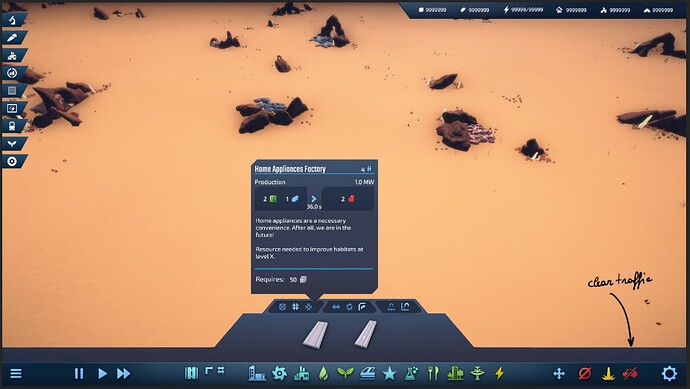 There's lot's of changes here, but focus on the changed menu on the bottom, the info panel and the info numbers on the top right. What are your thoughts?
Happy playing!