Hello everyone,
and welcome to edition #100 of Friday Dev News, updating you every single week for almost 2 years now. And it's time to celebrate because the long awaited Environment Update is due to release next week, Friday Dec 9th at 2pm CET.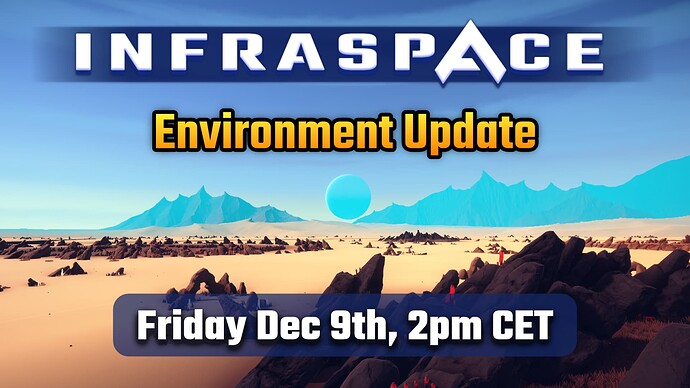 We're on a good path to complete the update on time and have spent most of this week fixing bugs and getting the terrain and gondolas ready for playtesting to find any remaining issues next week. We'll run the playtests with a small group of people on our Discord server that are ready to search for any issues with the new features and talk with us about them.
Specifically this week we
finished integration of deferred rendering. This saves a lot on graphics performance
fixed a lot of issues with terrain gen to get it ready to play
hooked up the cargo gondolas to the traffic system so cars can take them
animated the cargo gondola containers
put the new laser cannon on the spaceship (used to remove rocks and stuff in your way)
Stay tuned for more posts and a full changelog next week. And of course, the update on Friday!
Happy playing!