Hello fellow Infraspacers,
I'm trying to solve an issue where I have overlapping distribution centers. Distribution center A (survival food) can path to around 90 houses in a city quarter, and Distribution center B (also survival food) can path to around the same in a different quarter. However, there is a small overlap between the two and I cannot adjust the radius of both of them to make them each "light up" the correct residences.
So I thought, fine, I'll just use districts. So I set up each quarter as its own district and told each district to only distribute Survival Food within itself.
But the Distribution centers don't seem to care and will not deliver food to any residence that is "owned" by the radius of the other.
A picture may help: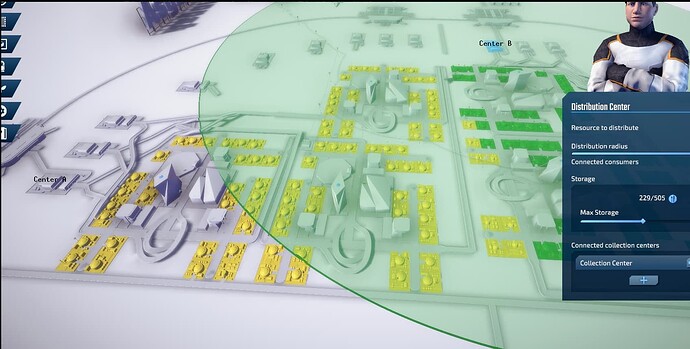 Any suggestions? I suppose I could try removing the collection and distribution centers and just let the engine figure it all out from pathing alone, but I like how the centers help smooth out otherwise uneven deliveries due to the train system…
Thanks!