I'm new to InfraSpace, and more than a few times now I've had a gridlocked city because of some badly designed traffic intersections. It wasn't until I started playing around with the intersections themselves that I realized that they default to having dedicated lanes connected - I can go in and change them, but I have to do that for every. Single. Intersection. And that is super annoying: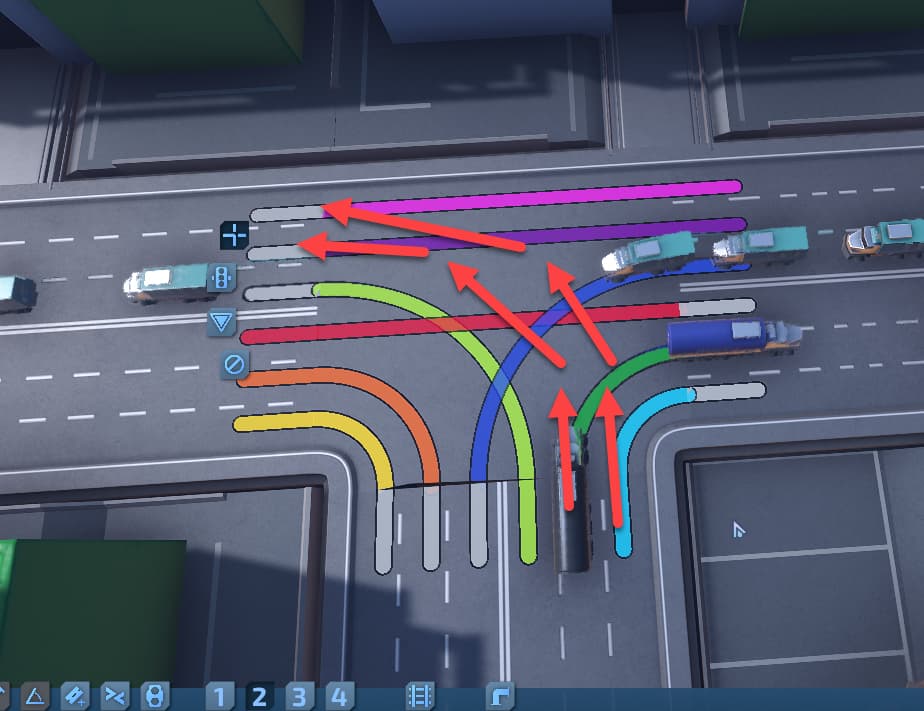 Is there a way to make intersection lanes default to connect in all possible ways, rather than dedicating one lane to left turning?
I have 3 lane roads everywhere, but when I have 200 trucks that want to turn left and the lane is full, nothing moves forward even though there are 2 completely empty lanes still available for use.
This might be ok if the 3 lane roads disallowed any traffic ultimately turning left from using the other lanes, but it doesn't, so what I end up with is 2-3 lanes of trucks, all wanting to turn left, and using the one lane.